2022 Worldwide Climate Justice Teach-in Event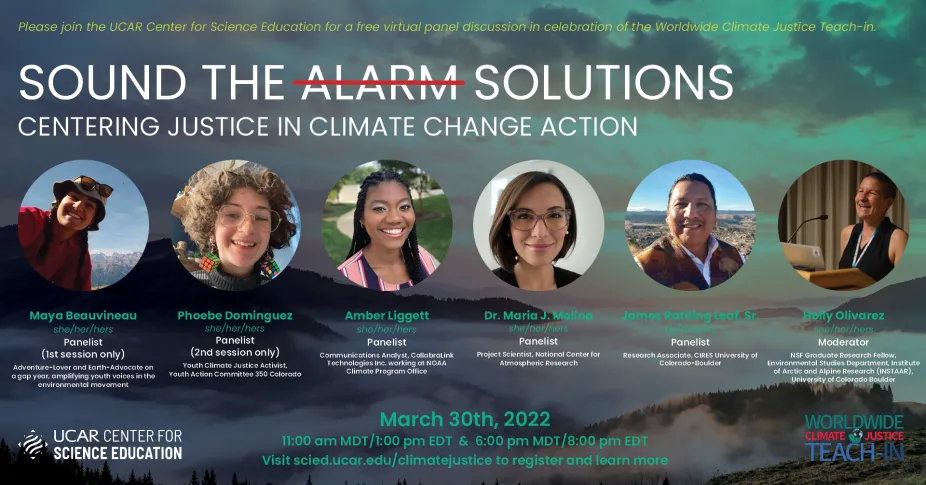 On Wednesday, March 30, 2022, UCAR Center for Science Education hosted a virtual event as part of Bard College's Worldwide Teach-in for Climate/Justice. Viewers joined us for a 60-minute discussion about climate change solutions, action, hope, and why justice is a critical component of it all. Our exceptional speakers shared their expertise and answered audience questions along the way. 
There were two opportunities to participate in a live interactive session. You can watch the archived recordings of the live panel discussions now.
The event was open to everyone. We highly encourage middle and high school students to explore the recordings. For teachers participating with their class, there are additional resources you can share with your students (many are available in multiple languages) on the Worldwide Teach-in for Climate/Justice resources page.
Questions that were asked by registrants and attendees, but were not able to be answered live by our panelists, have been answered in writing. Please refer to the Panel Question Answers document. 
Watch on Youtube
11:00 am MDT / 1:00 pm EDT Session
6:00 pm MDT / 8:00 pm EDT Session
Meet Our Speakers!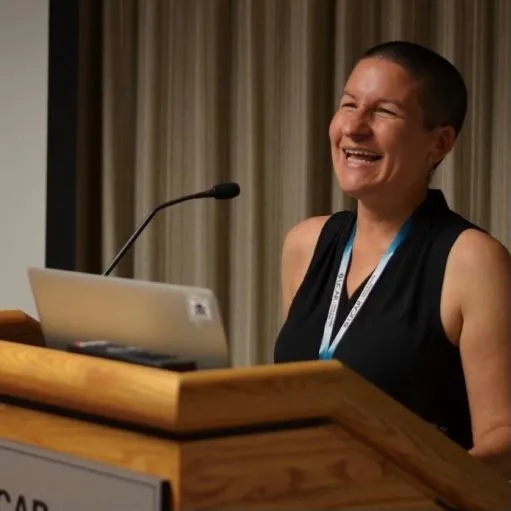 Holly Olivarez (she/her/hers), Moderator
NSF Graduate Research Fellow, Environmental Studies Department, Institute of Arctic and Alpine Research (INSTAAR), University of Colorado Boulder
Holly Olivarez is a communicator who does science. After studying past climate using structures from caves while earning a Bachelor of Science in Earth & Planetary Sciences at the University of New Mexico, she now works in the Ocean Biogeochemistry Research Group at CU Boulder. Holly's current work uses Earth system models and statistics to study the variability of carbon dioxide exchange between the ocean and the atmosphere. Holly was a SOARS by UCAR protégé in 2018 and 2019 and is passionate about racial justice as a critical climate change solution.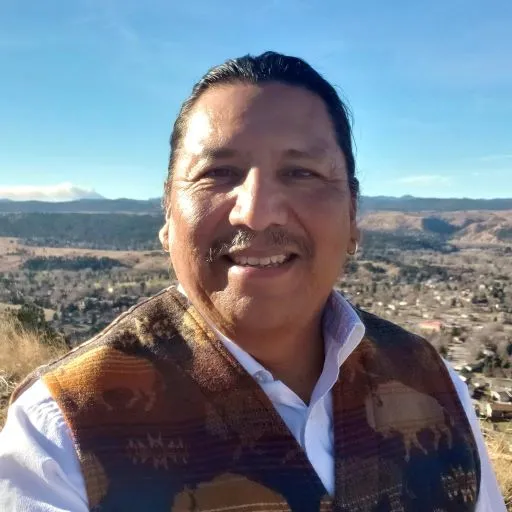 James Rattling Leaf, Sr. (he/him/his)
Research Associate, CIRES University of Colorado-Boulder
Research Associate at the Cooperative Institute Research Environmental Sciences, University of Colorado-Boulder as well a Co-Principal Investigator, North Central Climate Adaptation Science Center. He specializes in developing programs that utilize the interface between Indigenous People's Traditional Knowledge and Western Science. 
Topics of Interest: Traditional Ecological Knowledge, Data Science and Data Sovereignty, Climate Justice and Education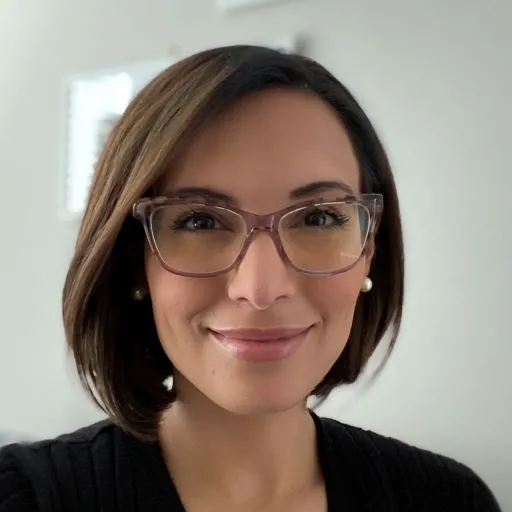 Dr. Maria J. Molina (she/her/hers)
Project Scientist, National Center for Atmospheric Research
Dr. Maria J. Molina is a Project Scientist at the National Center for Atmospheric Research in Boulder, Colorado, based in the Climate and Global Dynamics Laboratory and Climate Change Research Section. Dr. Molina is also an Adjunct Assistant Professor within the Department of Marine, Earth, and Atmospheric Sciences at North Carolina State University. Dr. Molina is Co-Chair of the American Meteorological Society (AMS) Early Career Leadership Academy, is a member of the AMS Board on Representation, Accessibility, Inclusion, and Diversity (BRAID), and serves as an Academia Ambassador for the AMS Committee for Hispanic and Latinx Advancement. This Fall 2022, Dr. Maria J. Molina will be joining the University of Maryland at College Park as an Assistant Professor within the Department of Atmospheric and Oceanic Science. 
Topics of Interest: Artificial Intelligence (AI) for understanding climate, AI ethics, Earth system science data biases and their influence on climate analyses.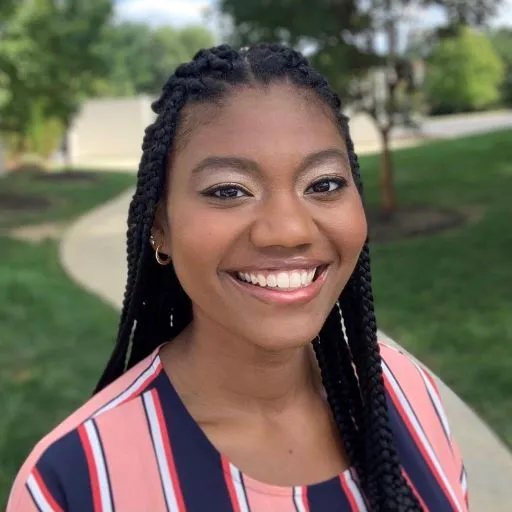 Amber Liggett (she/her/hers)
Communications Analyst, CollabraLink Technologies Inc. working at NOAA Climate Program Office
Amber Liggett obtained her B.S. in Meteorology and M.S. in Emergency Management from Millersville University of Pennsylvania. She strives to work in both fields throughout her career. Formerly, Amber was concurrently the Pennsylvania Department of Health Public Information Officer working in public health emergency preparedness and response communications, and a freelance broadcast meteorologist at the Harrisburg, PA ABC affiliate (WHTM-TV). Currently, Amber is a communications analyst for CollabraLink Technologies, Inc. working as a Federal contractor at The National Oceanic and Atmospheric Administration (NOAA) Office of Oceanic and Atmospheric Research Climate Program Office. She is also a science writer, and public speaker for weather, climate, emergency preparedness, and disaster sciences. 
Topics of Interest: Climate Literacy, Societal Impacts of Climate Change, Risk perception of Climate Hazards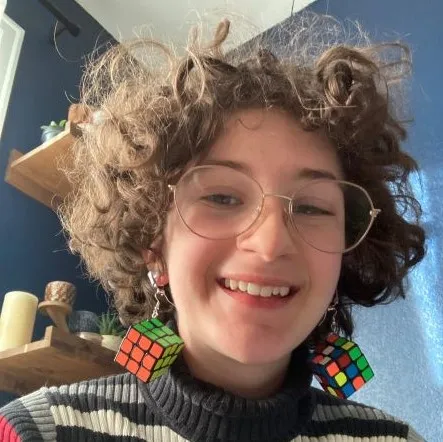 Phoebe Dominguez (she/her/hers), 2nd session only
Youth Climate Justice Activist, Youth Action Committee 350 Colorado
Phoebe Dominguez is a 14-year-old youth climate activist in Colorado. Along with being a student she volunteers with 350 Colorado and runs the youth action committee. 
Topics of Interest: Youth engagement in the climate justice movement, Legislative involvement, Grassroots Organizing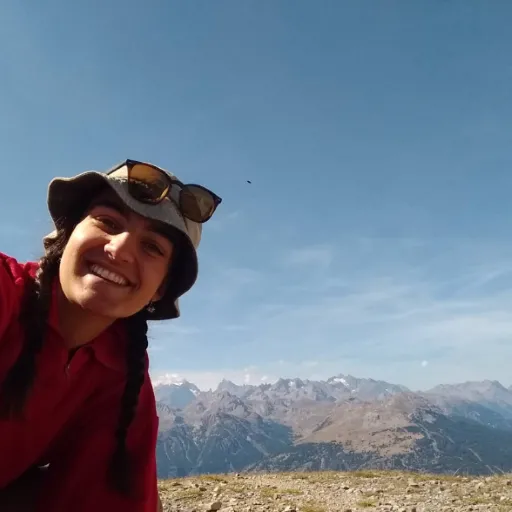 Maya Beauvineau (she/her/hers), 1st session only
Adventure-Lover and Earth-Advocate on a gap year! Maya works with local schools and environmental organizations to amplify youth voices in the environmental movement.
Maya Beauvineau is an 18 year old adventure-lover on a gap year with a mission to amplify youth voices to demand climate action. She has been involved in climate action since she plugged into the Global Strikes in 2019, and has since organized as a leader of Niwot High School Environmental club, an intern at 350CO, and an activist at the 2021 UN Climate Conference in Glasgow, Scotland. Maya believes hope comes from action, and therefore commits to act for positive change throughout her life by saying yes to opportunities that pass her way!
Topics of Interest: Indigenous Reparations, Nature-based solutions, Self education, Community education, Non-violent Direct Action, Public speaking
Contact
Please direct questions/comments about this page to: