Field Trip: Finding Resilience in Your Community
Main content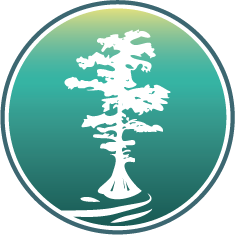 This activity describes a field trip to Point-Aux-Chenes, LA that occurred during the Project Resilience pilot project.
Students visit locations of coastal protection and adaptation projects to observe how land loss impacts their community.
Learning Objectives
Students will observe the impacts of coastal land loss in a local community.
Students will identify coastal protection and adaptation projects throughout the community and understand the role these projects play in reducing the community's flood risk.
Materials
Field Trip Photo Record(Google Sheet)
Clipboards
Pencils
Cameras (one for each pair of students, phone camera is okay)
Computers with internet access
Preparation
Completed bus request, including field trip locations
Completed permission slips for each student
Print out copies of the Field Trip Maps (1-4) and Field Trip Photo Record, one for each pair of students
Print out a copy of the activity directions to bring with you on the field trip
Download a mileage app (you will need to track the mile numbers once you turn on Hwy 665)
Directions
Note: The Pointe-Aux-Chene field trip can serve as a reference to help you plan an experience that highlights adaptation projects in your area.
Before leaving the school: Divide students into pairs and give each pair a clipboard with a set of Maps (1-4). Students will need to take turns being the map holder/recorder and the photographer during the field trip.
Map 1 of 4
Use the provided directions to reach LA Hwy 665 (Pointe-Aux-Chene Road). Once you reach La HWY 55 at the Klondike stoplight, have students look at Map 1. Explain that many people have adapted their homes due to the increased flood risk the area is experiencing. Tell students that once they turn on to Pointe-Aux-Chene Road, they will follow the directions for Map 1. They will only need to consider the houses on their side of the bus. Have students note on their maps if these houses were to the east or the west of the road.
Once you turn on to the road, begin the mileage counter. Mile 0 should be the beginning of Pointe-Aux-Chene Road. Do not stop the mile counter. Mile numbers will be used throughout the lesson to point out locations along Pointe-Aux-Chene Road. Students should begin tallying the houses on their side of the bus with Map 1 until they reach the Pointe-Aux-Chene Elementary School (Mile 2.6). Students should total up the number for each category. They will refer back to these numbers once they return to school.
Map 2 of 4
Students should now turn to Map 2. This map begins at the Pointe-Aux-Chenes Supermarket (Mile 3.2). As you pass the supermarket, students should begin looking for signs of coastal land loss problems. These could include signs of hurricanes/tropical storms, saltwater intrusion, erosion, etc. The map holder will record these notes on their map, and the photographer will take a picture. Students should mark on their map approximately where the picture was taken. As students add these coastal land loss signs to their map, students should develop a key of symbols to differentiate between each coastal land loss problem.

Dead trees from saltwater intrusion will be the first sign of coastal land loss issues. As you pass the supermarket, the dead trees will begin becoming visible to the east and the west.
Map 3 of 4
Once the bus reaches The Father's House Church (Mile 5.9), students should turn to Map 3. Students will continue to look for signs of coastal land loss problems but should also begin to look for signs of coastal projects. As students find these projects, the projects should be included on their maps with a new symbol. Students should also add this new symbol to their map key. As you reach Mile 6 on your mileage app, begin looking for a road on the right. At Mile 6.3, slowly turn right and park the bus outside of the gate to Reach J-1 levee. A sign will be next to the gate explaining the Morganza to the Gulf levee system. Have students exit the bus (leaving their clipboards on the bus) and walk through the side gate towards the levee. Have students gather at the base of the levee and ask them what they notice. Ask students what they remember about Morganza to the Gulf. Explain the importance of the levee system.
Walk to the top of the levee. Ask students to describe what they see. Students should also take pictures of anything they find important. These pictures will be used once they return to the classroom.
Return to the bus. Give students ~5 minutes to record any of their thoughts on Map 3. Turn right on to Pointe-Aux-Chene Road. Continue down the road. Students should continue to look for evidence of coastal land loss problems and record any they see.
Map 4 of 4
At Mile 8.5, turn onto Island Road. Have students swap to Map 4. Students should begin recording evidence of any coastal protection, restoration, or adaptation projects on the map.
As you approach the levee, ask students if they know which levee system the levee is a part of. Remind students of Morganza to the Gulf levee system. Ask students what they notice as they drive down Island Road. Have them record any thoughts on their map along with any projects they see.
Point out the terracing to the right of the road. Let students know that they should keep an eye out for these types of projects.
As you reach Mile 11.3 (you will be entering Isle de Jean Charles), have students look to the right at the canals. Remind students of the impacts of canals and have them look for any other canals along the way.
Continue down the road until you reach the Isle de Jean Charles Marina at Mile 12.7. Turn the bus around and return to Pointe-Aux-Chene Road. As you leave Isle de Jean Charles, tell the students the history of the Island, including the Island's rapid land loss. Have students think about the impact of storms, major or minor, on the island's community.
At Mile 16.9, turn right off of Island Road and continue to the Pointe-Aux-Chene Floodgate. Let students know this is still part of the Morganza to the Gulf system. Pull the bus to the end of the parking lot and point out the canals. Remind students to note and take pictures of any coastal land loss problems. Point out the dead trees along either side of the canal.
Turn around in the parking lot and return to Pointe-Aux-Chene Road. Continue up the road until you get to the LDWF Pointe-Aux-Chene headquarters office (Mile 20.3). Turn right over the bridge to the office and park the bus by LOCATION. Students can exit the bus and sit underneath the pavilion for lunch.
After lunch, return to the school.
Once settled back in the school, have each pair of students use Google Earth to pull up Pointe-Aux-Chene Road and the Pointe-Aux-Chene Road PowerPoint. Have students add their notes from their paper maps into the Pointe-Aux-Chene Road PowerPoint along with any pictures they may have taken. Once they have added their notes, have students explore the road on Google Earth. Have them record any thoughts on their PowerPoint.
Assign the following journal questions:
Would you consider these communities resilient? Why or why not?
What are some ways these communities can adapt for the future?
Background
Isle de Jean Charles (Welcome to Isle de Jean Charles)
Isle de Jean Charles is a narrow island in the bayous of South Terrebonne Parish, Louisiana. A place of immense physical beauty and great biodiversity, it is most importantly home to the Isle de Jean Charles Band of Biloxi-Chitimacha-Choctaw Tribe.
Isle de Jean Charles is in Terrebonne Parish, Louisiana, situated between Bayou Terrebonne and Pointe-aux-Chene. Bayou Pointe-aux-Chene is the boundary between Terrebonne and Lafourche Parish. Before the establishment of Terrebonne parish in 1822, Terrebonne Parish was once part of Lafourche Interior Parish. The Island is split down the middle by Bayou St. Jean Charles.
Until the "Island Road" was built in 1953, the only sure method of transportation to and from the Island was by boat. Previously, there had been a wagon path along a narrow ridge going to Point Farm and Bayou Terrebonne, but it was impassable at times of high water, which came in when the wind blew from the south or southeast.
In 1953, a road connecting Isle de Jean Charles to Pointe-aux-Chene was built through the marshland. For several decades, the marshland has eroded and turned into the open water, leaving the road vulnerable to erosion and flooding. Tribal elders today believe that the location of the road was not only an unwise one, but the construction has added to the erosion of the Island as well. After years of advocating that the road be repaired and built higher, the parish finally completed a $6.24 million restoration and elevation of the road in June 2011. However, we were informed at this time that it would be the last time they fix the road, and now just six years after this victory, the road floods regularly during tropical storm systems, high tides, and even just on days with a strong southern wind. When the road is flooded, we worry that elders who live on the Island will be unable to get medical services they need when an ambulance is unable to pass.
The Morganza to the Gulf Flood Protection System is being built to protect communities along the Louisiana Coast but will pass north of the Isle de Jean Charles because the Army Corps of Engineers determined in1998 it was not cost-effective to include the Island. This leaves our Tribe and our ancestral homelands more vulnerable to the encroaching Gulf waters.
For our Island people, it is more than simply a place to live. It is the epicenter of our Tribe and traditions. It is where our ancestors survived after being displaced by Indian Removal Act-era policies and where we cultivated what has become a unique part of Louisiana culture. Today, the land that has sustained us for generations is vanishing before our eyes. Our tribal lands are plagued by a host of environmental problems — coastal erosion and saltwater intrusion, caused by canals dredged through our surrounding marshland by oil and gas companies, land sinking due to a lack of soil renewal or "crevasse," because of the construction of levees that separated us from the river, and rising seas. These environmental changes have led to increasing flood risks and changes in our way of life. For example, our Island needed a levee, but the small levee that protects our Island during high tide has also led our bayou to become stagnant, killing the ecosystem we once had. The need for reliable access to jobs and services up the bayou have forced many of our people to nearby areas, including Pointe-aux-Chenes, Bourg, Montegut, Chauvin, along Bayou Grand Caillou, and Houma. For over fifteen years, we have been planning a Tribal Resettlement in order to bring our people back together, rejuvenate our ways of life, and secure a future for our Tribe.
Morganza to the Gulf Levee System (Morganza Action Coalition)
The Morganza-to-the-Gulf Hurricane Protection System is a levee, lock, and floodgate system designed to provide 100-year, Category 3 storm surge protection to more than 150,000 people living in coastal Terrebonne and Lafourche Parishes (60 miles southwest of New Orleans) as well as over 1,700 square miles of fresh and saltwater marsh.
The tentatively selected plan in the PAC report consists of:

approximately 98-miles of earthen levees ranging from 9 – 15 feet
22 floodgates on navigable waterways
23 environmental water control structures
One lock complex consisting of a lock in the Houma Navigation Canal measuring 110-ft wide by 800-ft long, an adjoining floodgate measuring 250 feet wide, and a dam closure
Nine road gates
fronting protection for four existing pump stations.

No Federal funds have been appropriated for construction of the Morganza to the Gulf project; however, the non-Federal sponsor is using state and local funds to construct interim features along the authorized alignment in advance of the Federal project.
As of December 2017, approximately 45 miles of levees and floodgates along the Morganza to the Gulf alignment from Cut Off to Bayou Dularge are permitted, under construction, or completed. All with only local and state funding.
Risk Reduction:
Structural Protection: reduce flood risk by acting as a physical barrier against storm surge. Examples include:

Levees
Floodgates are needed where levees or concrete walls cross a road or railroad or where they intersect waterways.
Floodwalls are typically located at points along earthen levees that have a high potential for erosion, or insufficient space for the wide slopes of an earthen levee. Floodwalls were specified at junctions with water crossings, railroads, and major roadways (i.e., interstates and state highways).
Pump stations are needed in enclosed risk reduction systems to allow water that enters a polder to be pumped out. Pumps were included as features of most of our protection measures.

Nonstructural Protection: elevate and floodproof buildings, help property owners prepare for flooding, or move out of areas of high flood risk. Examples include:

Elevation of residential structures is recommended in areas with a projected 100-year flood depth of between 3 and 14 feet so that their lowest floors are higher than projected flood depths.
Floodproofing of non-residential structures is recommended in areas with projected 100-year flood depths of 3 feet or less, so they can be resistant to flood damage. Floodproofing of a residential building does not affect the flood insurance rating. Frequently asked questions about nonstructural protection.
Voluntary Acquisition of residential structures is recommended in areas where projected 100-year flood depths make elevation or floodproofing infeasible, and where residential structures would need to be elevated higher than 14 feet.
Examples:

Buyouts for Permanent Resident Households (LA SAFE)
Extensions
If time allows, students can use their pictures and notes to create an ArcGIS Story Map using the links below.
Virtual Field Trip Option
If you cannot go on an in-person field trip, you can also have your students virtually observe how land loss impacts a community. Using the Community Resilience ArcGIS StoryMap, students can take a virtual guided tour and watch videos to learn about coastal protection and adaptation projects in Southern Louisiana.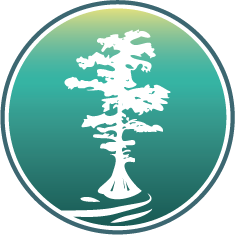 Credits
This activity was developed for Project Resilience, funded by the Gulf Research Program of the National Academies of Sciences, Engineering, and Medicine.