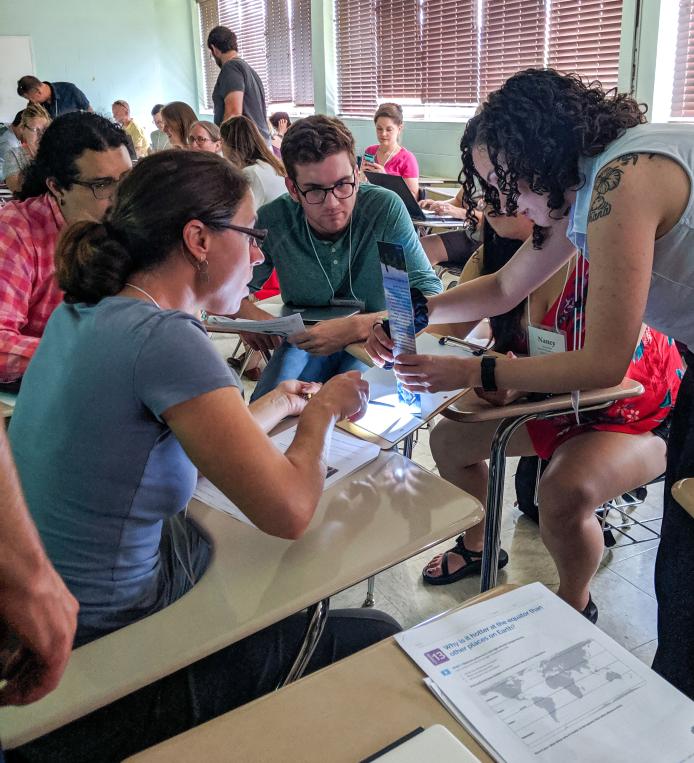 Collaborate With Us
It is a priority at UCAR to support the broader impacts requirements for university departments' science research proposals. One of the services that we provide is expertise and national reach in the area of science education. The UCAR Center for Science Education (SciEd) is committed to partnering with principal investigators in order to provide high quality support to meet these requirements.
This E-Flyer describes several ways in which UCAR SciEd can partner with university departments to develop and carry out compelling and impactful science education projects that connect directly with the research objectives.
Explore a sampling of UCAR SciEd's current and past education projects below.
Contact Us
Reach Underserved Audiences
We value diversity, equity, and inclusion and strive to ensure your science reaches a wide, national audience through a well-established website and extensive networks, including minority serving institutions and national and state-wide partnerships such as Smithsonian Affiliations and the Colorado Association of Black Professional Engineers and Scientists.
Develop Instructional Materials
Our instructional designers build and test learning materials that bring your science to classrooms and informal education venues such as museums. We use research-based instructional strategies to maximize learning opportunities for diverse audiences.
Connect with Teachers and Faculty
From online learning to summer workshops, we provide professional development for educators to learn about teaching Earth system science, including how weather, climate, space weather, and atmospheric science can be included in their classrooms.
Tell Science Stories: Exhibits and Online Resources
Storytelling reveals the excitement of scientific research, discovery, and careers while building understanding of your science. We share science stories through engaging traveling, temporary, and permanent exhibits at NCAR and other sites and through online educational resources that reach national and international audiences.