Mari Tye - Project Scientist
Engineering Her Way
What influenced you to pursue a career in science?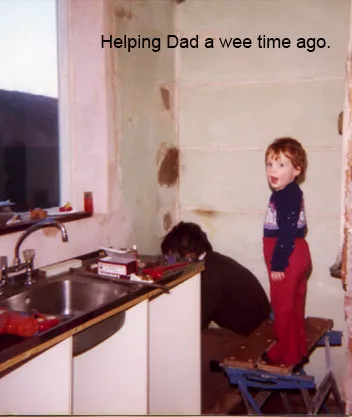 From an early age, I enjoyed making things work, taking them apart, and trying to put them back together. But I was most fascinated by the interaction between nature and humans – particularly water. It's so powerful: water can bring life and destruction; shape coastlines and continents; start wars or be the focus of spirituality. As a child I created waterfalls and river channels on the beach in Wales, building dams and then watching them wash away. Later, my Dad (a Civil Engineer) took me to work with him, first as a "chain lad" to help with surveying and later as a technician in the Highways Department drawing office. So it was no surprise to anyone when I decided to study Civil Engineering, then progressed through the ranks to become a Chartered Engineer leading a design team.
Then in 2008 a couple of major events (including the financial crisis and subsequent downturn in construction) made me rethink my career. With the impacts of climate change becoming more apparent, my fascination with water seemed even more important. I decided to return to university to learn more about the changes in the hydrological cycle. At first, I intended to go back into engineering and improve the way that droughts and floods are managed. Toward the end of my Ph.D. studies, I attended an ASP summer colloquium at NCAR and got the opportunity to work with world-renowned scientists… and impressed a few of them enough to employ me! Now I try to act as a mediator between the worlds of science and engineering to ensure that the science supports better decisions and solutions to manage extreme weather.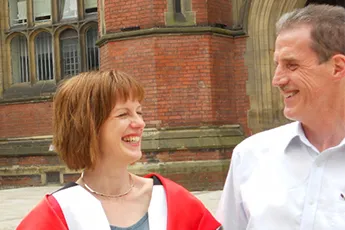 Who are you at work and what does a typical workday look like? 
I am a Project Scientist with the Regional Climate Section in the Mesoscale and Microscale Meteorology Lab and the Project Leader for the Engineering for Climate Extremes Partnership (ECEP). This means that a typical day can be pretty variable. Research can be anything from examining model data and developing statistical tests, to writing papers, or learning about new subject areas. I quite often have several meetings, either with NCAR and other academics or with decision-makers and other industrial collaborators from the ECEP. We run a workshop once a year and climate tutorials, both of which require planning and preparation. Conferences and ECEP activities also mean that I travel quite a lot.
Who are you outside of work?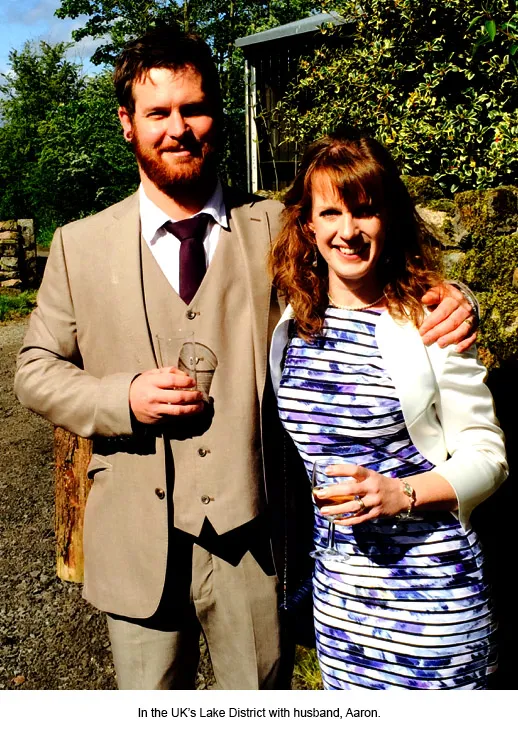 I love the Colorado lifestyle, so a lot of free time is spent out enjoying the sunshine while hiking, biking, or snowshoeing… or just on a patio at one of the many microbreweries! My husband, Aaron, and I are keen on self-sufficiency, growing and preserving fruit and vegetables, and foraging for wild food. I'm a jack of all trades at home as well as work, so I also design and make theatrical costumes and play in a local orchestra. It all keeps me out of trouble.
What has been your favorite work-related experience?
They used to say "Join the Navy and see the world", I think that the same could be said of research and the opportunities to travel, experience other cultures, and interact with people all over the world. Although the timing was terrible (two weeks before my wedding), the best experience was a visit to Brazil including a boat trip along the confluence of the Rio Negre and the Amazon.
The Power of One: If you could thank only one person for academic or career support, who would that be?
It would have to be NCAR scientist Greg Holland. He is a great mentor, values (and insists on me having!) a work-life balance, and has given me the opportunity to explore being a hybrid engineer-climatologist.
What advice would you offer to someone interested in a career like your own?
Don't worry about whether you have made the right subject, degree, or career choice. No experience is wasted and crossing disciplines can bring a fresh perspective and novel solutions to problems. Most of all, don't be afraid to take the plunge and stop following a "normal" career path!