Cloud Viewer
Main content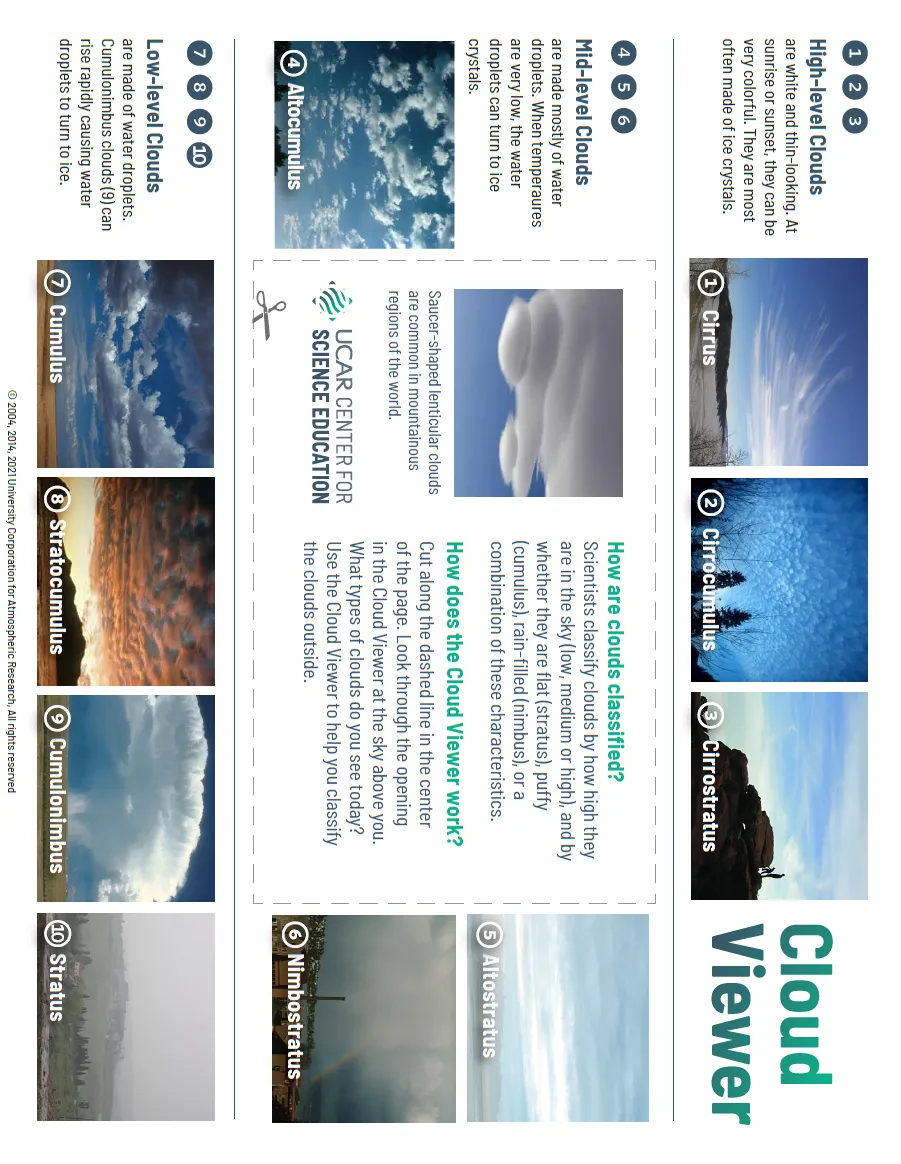 Use the Cloud Viewer to explore the clouds and sky outside. What type of clouds do you see? What color is the sky?
Print the Cloud Viewer in English and Spanish.
Learning Objectives
Students learn to classify clouds based on appearance.
Students can also match colors found in the sky to those on the opposite side of the Cloud Viewer.
Related Resources
Also, check out the UCAR Center for Science Education's Cloud Teaching Box.
Post your clouds pictures to Instagram with #sciedclouds.
Download the Field Guide to Clouds mobile app!