Which areas are projected to get drier?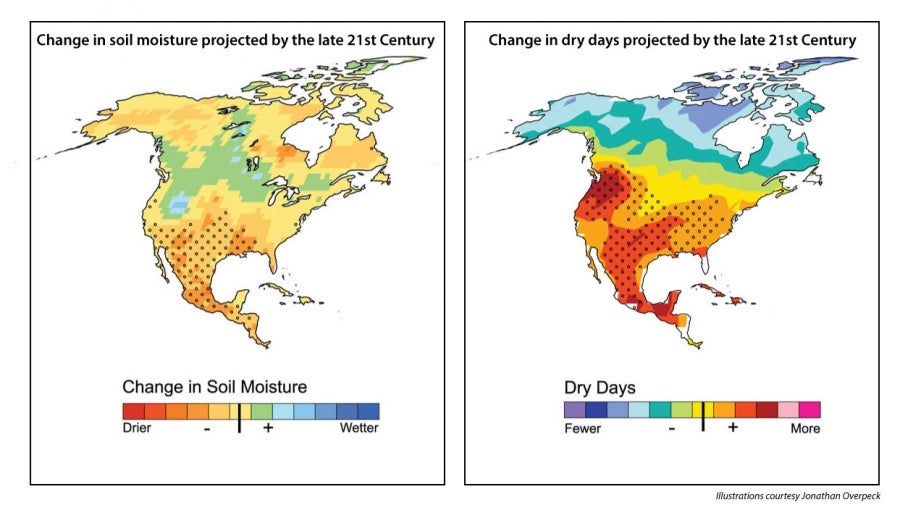 IPCC Fourth Assessment Report (2007)
The maps above show projected 21st century change in the amount of soil moisture (left) and dry days (right) in North America according to multiple climate models. Areas with dots indicate where there is greater certainty because models agree.