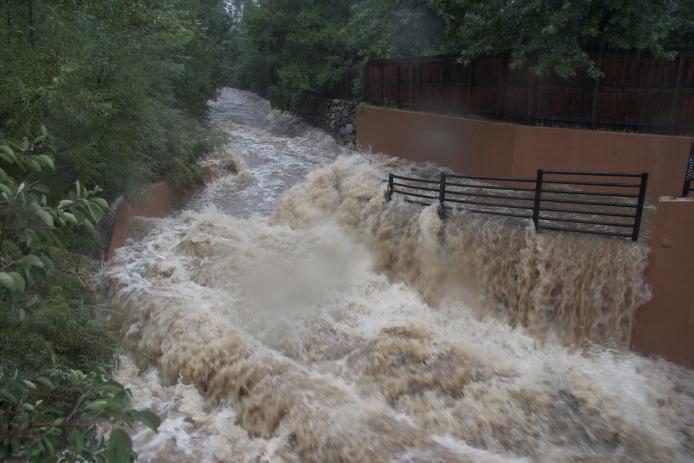 Flash Floods Teaching Box
Flash floods happen when quick and heavy rainfall causes placid waterways to turn into raging torrents. This teaching box is filled with explorations and readings that help secondary students learn the science of flash flooding. Students will learn that storms with unusually heavy rainfall can cause a flood, that the shape of the land and the ability of the ground to hold water influences whether a flood is likely, and they will learn how flash flood risk and probability is assessed. Get your feet wet by bringing the science of flash floods.
Teaching Boxes are themed collections of classroom-ready educational resources to build student understanding of science, technology, engineering, and math (STEM). Resources highlighted within teaching boxes are from various science education programs and all have been vetted by the education team at the UCAR Center for Science Education.
Topic: Flash Flooding
Level: Middle and high school