Elementary GLOBE Books
About Elementary GLOBE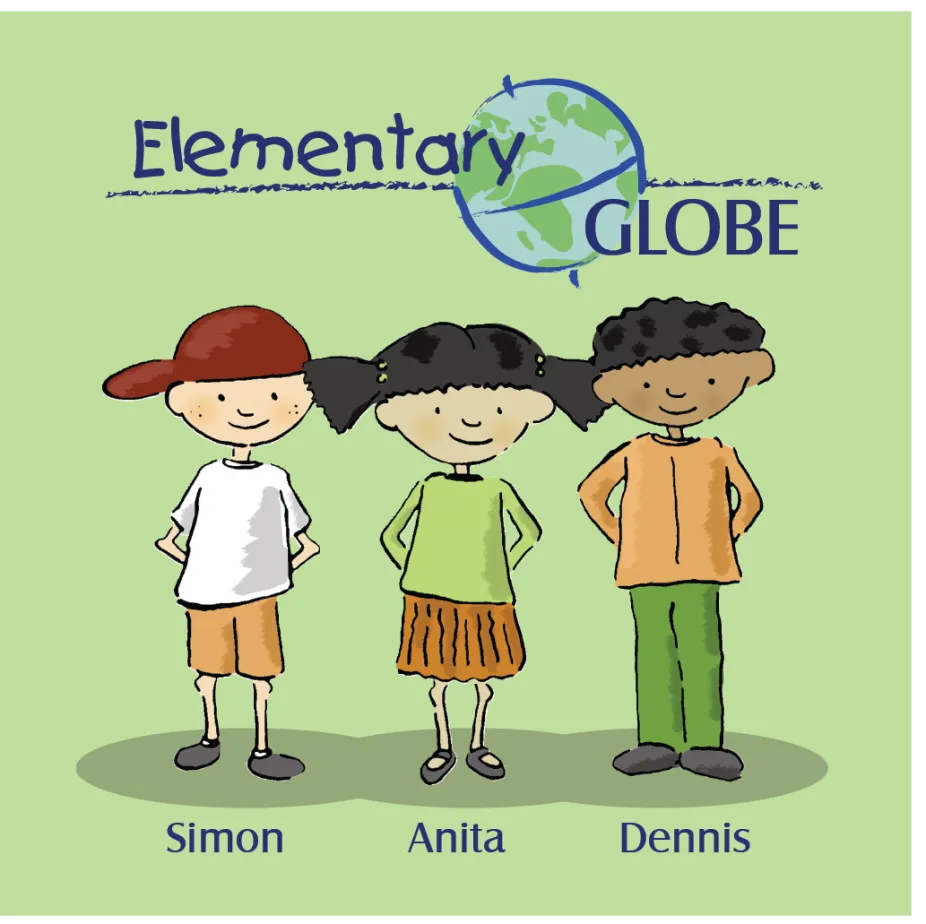 Elementary GLOBE curriculum resources, developed at the UCAR Center for Science Education with funding from NASA, introduce students in grades K-4 to the study of Earth system science as part of the GLOBE Program. Each Elementary GLOBE learning module includes a fictional storybook that profiles how the GLOBE Kids (Simon, Anita, and Dennis) explore an aspect of the environment and hands-on classroom activities and coloring pages that allow students to explore for themselves.
There are currently seven Elementary GLOBE modules available on the GLOBE website. On each module page below, you'll find links to the storybook, classroom activities, and coloring pages for the topic.
Check out the Teacher Implementation Guide for ideas about using the Elementary GLOBE materials with students, information about inquiry and literacy, and connections to science, mathematics, and geography standards. For more information and to access curriculum resources, visit Elementary GLOBE on the GLOBE Program website.
Where can I find Elementary GLOBE books?
Digital copies of the Elementary GLOBE books are available on the Elementary GLOBE website as free downloadable PDFs and eBooks with narration. PDF books are available in several languages. Download options are listed on each module page (links above).
Physical, paper books can be purchased in English from Amazon via the links below to each book.