Meet the Experts Live Q&A with NCAR|UCAR Experts
What is it like to work at NCAR|UCAR?! Join us as we talk with experts to learn about what they do in their work, the highlights and challenges, and how it impacts us and our world. Then ask them anything you want to know about what it's like to do their jobs! These free programs last 30-45 minutes and everyone is welcome to join.
Upcoming Programs
---
Meet the Experts: Empowering Yourself On Your Science Journey
Wednesday, 29 March 2023 at 11:00 am MT and 6:00 pm MT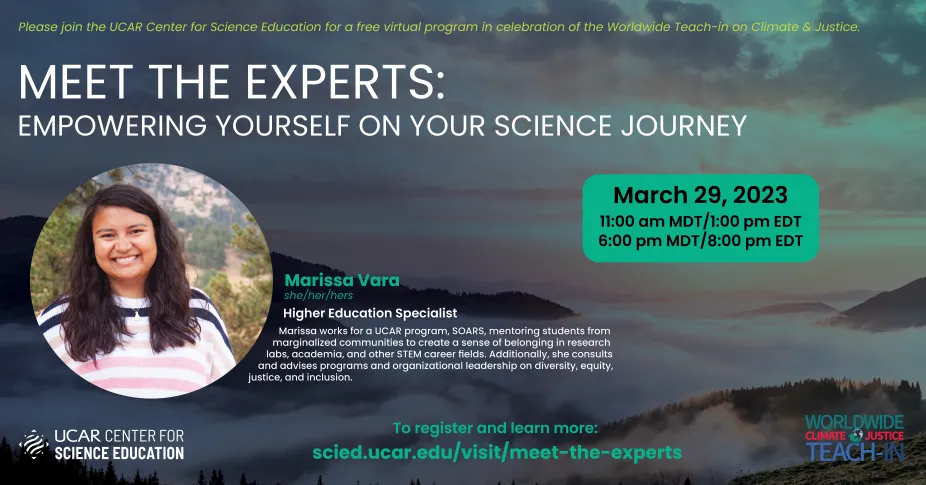 There are many paths you can take in the world of science, and it's not always an easy journey to find and claim your place. Whether you want to be a climate scientist, meteorologist, educator, or community organizer, navigating your career paths in Earth systems sciences can be a challenge. Luckily there are experts like Marissa Vara to help! This month, learn about Marissa's journey to become a higher education specialist at the National Center for Atmospheric Research and how she advises multiple groups within the organization on diversity, equity, and inclusion. By increasing access to climate and Earth systems science careers and empowering historically marginalized people to be able to work in their own communities, we create a more inclusive and just space for everyone. This event is part of Bard College's Worldwide Teach-in on Climate and Justice.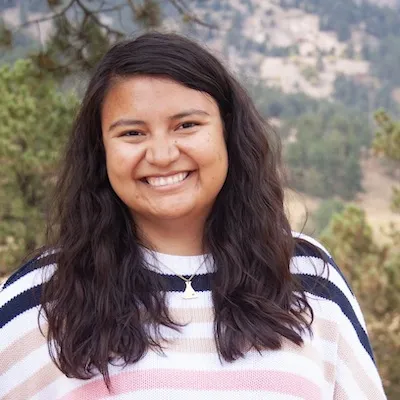 Marissa Vara (she/her)
Higher Education Specialist, UCAR Community Programs and SOARS
Marissa received a Bachelor of Science in geoscience and a Master of Science in paleoclimatology with a minor in geology, after participating in an outreach program, called GeoFORCE Texas, targeting marginalized students from rural and urban areas and expose them to Earth System Sciences. Afterwards, she returned to her hometown to teach high school science before becoming a physical scientist at the National Science Foundation working in the Directorate for Geosciences. She is passionate about combining science education, communication, and diversity, equity, inclusion, and justice (DEIJ) work to create an inclusive and just environment in STEM fields for all those who want to participate. Currently, Marissa works for Significant Opportunities in Atmospheric Research and Science (SOARS), which is a bridge program to mentor students from marginalized communities and create a sense of belonging in research labs, academia, and other STEM career fields. Additionally, she consults on a variety of educational programs, targeting undergraduates, early career and beyond to obtain the DEIJ lens throughout the programs and organization as well as advising leadership on this subject.
---
Meet the Experts: Youth Action for Collective Climate Justice
Wednesday, 05 April 2023 at 11:00 am MT and 6:00 pm MT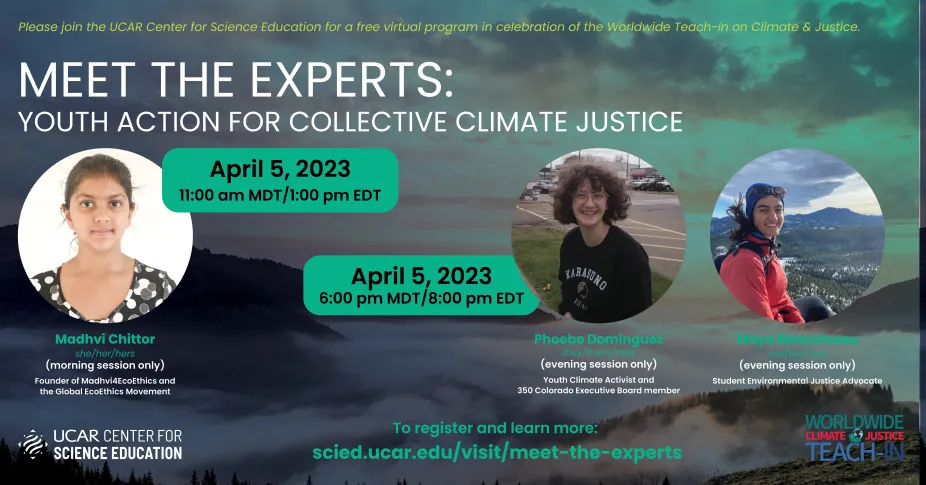 Youth around the globe have stepped into leading roles in the climate movement. Join us on April 5 as we highlight three young experts from elementary to college who are plugging their passions into climate and justice action. Learn about their current and past projects, from Friday strikes for climate action to setting a recycling record with Guinness World Records to driving change at their schools to fighting for youth and LGBTQ+ voices in the climate movement. Discover how they have found and built community to tackle climate and justice issues, even when it feels the odds are not in their favor. By being persistent and taking collective action on climate and justice issues that are impacting our communities, we can make a difference. This event is part of Bard College's Worldwide Teach-in on Climate and Justice.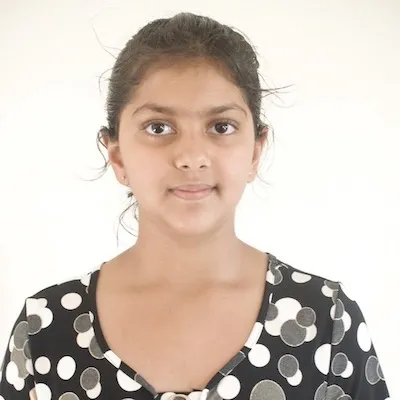 Madhvi Chittor (she/her)
Founder of Madhvi4EcoEthics and the Global EcoEthics Movement
Madhvi Chittoor, aka NoStyrofoam Ninja, is the youngest UN Child Advisor at 11 years old. She is the founder of Madhvi4EcoEthics and the Global EcoEthics movement and was voted Best Upcoming Peacemaker by 14 Nobel Peace Prize Laureates. Madhvi has been a passionate Climate Warrior and Zero-Waste Champion since the age of 5. She has brought about large-scale policy changes through her activism at the local, national, and global level in organizations, businesses, and governments like the Global Plastic Policy, Colorado's Plastic bag and Styrofoam containers ban, Colorado's Ban PDAs in Consumer Products, replacement of carcinogenic, non-biodegradable Styrofoam lunch trays to compostable trays from all schools in Jeffco Public Schools and many more. To further her work, she has met with US vice president Kamala Harris, EPA Water Head Ms. Fox, US Department of Energy Secretary Ms. Jennifer Granholm, Colorado Governor Jared Polis, and many scientists, politicians, educators, artists, and others. She is also a speaker, a recognized author, a recognized music composer, a black belt in Taekwondo, an inventor, and 2 Guinness World records holder.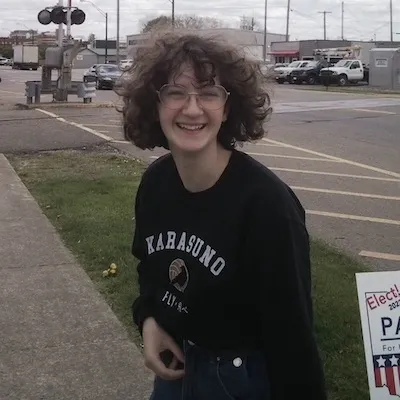 Phoebe Dominguez (they/them)
Youth Climate Activist and 350 Colorado Executive Board Member
Phoebe Dominguez is a youth speaker, organizer and activist. They have lived in Colorado their entire life. They have been volunteering with 350 Colorado for over 3 years and is the co-chair of the Youth Action Committee. Phoebe has been a part of countless climate efforts and campaigns over the years fighting for a future worth living. When they are not spending their time volunteering, they enjoy playing volleyball, video games, and the cello.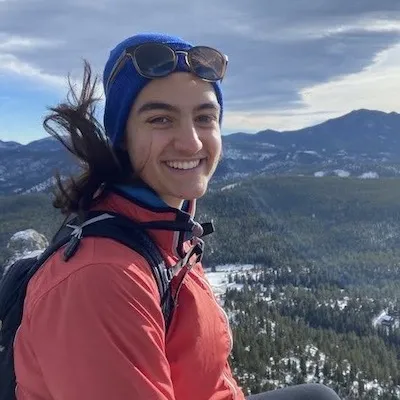 Maya Beauvineau (she/her)
Student Environmental Justice Advocate
Maya Beauvineau from Nederland, Colorado, is studying Environmental and Indigenous studies as a freshman at Dartmouth College. She is working to build student awareness and support for bold climate action on Dartmouth's campus. She is especially passionate about working for disassociation from the fossil fuel industry and in building connections with local Indigenous-led environmental movements.
Stay tuned for more Meet the Experts programs coming soon.
---
Please contact our School and Public Programs (SPP) team with any questions about our educational programming and resources.