Participate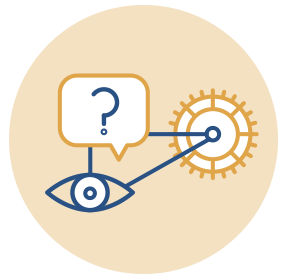 Participate
Part 2 of a Successful Job Shadow
The second step in a job shadow is to visit the job site and pay attention to what you see, hear and feel. In this step, activities may include:
Participating in a formal or informal tour of the job site
Observing your job shadow host as they go about their work
Interviewing your job shadow host
Taking notes on other things you experience
Taking photos or recording videos to document your experience — if your host has given you permission to do so
Student Voices
"It was great being able to talk to so many people and ask them about their jobs. They even gave me advice about what I should do if I ever wanted to do their jobs."
Let's get started!
Download the note sheets and fill them out during your job shadow. Feel free to change the questions or add ones that you think will help you learn more about the job. Turn them in if requested by the person coordinating your job shadow.
Interviewing
Observing