Researching Climate Change
Climate change research involves numerous disciplines of Earth system science as well as technology, engineering, and programming. Some major areas of climate change research include water, energy, ecosystems, air quality, solar physics, glaciology, human health, wildfires, and land use.
To have a complete picture of how the climate changes and how these changes affect the Earth, scientists make direct measurements of climate using weather instruments. They also look at proxy data that gives us clues about climate conditions from prehistoric times. And they use models of the Earth system to predict how the climate will change in the future.
Measurements of modern climate change
Because climate describes the weather conditions averaged over a long period of time (typically 30 years), much of the same information gathered about weather is used to research climate. Temperature is measured every day at thousands of locations around the world. This data is used to calculate average global temperatures. Changes in temperature patterns are a strong indicator of how much the climate is changing. Because we have thousands of temperature measurements, we know that record high temperatures are increasing across the globe, which is a sign that the climate is warming. Climatologists also look at changes in precipitation, the length and frequency of drought, as well as the number of days that rivers are at flood stage to understand how the climate is changing. Winds and other direct measures of climate contribute to climate change research as well.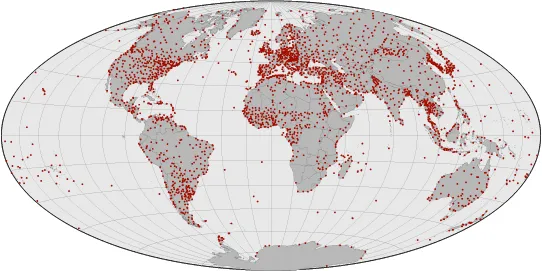 Using proxy data to understand climate change in the past
Throughout Earth's 4.6 billion years, the climate has changed drastically, including periods that were much colder and much warmer than the climate today. But how do we know about the climate from prehistoric times? Researchers decipher clues within the Earth to help reconstruct past environments based on our understanding of environments today. Proxy data can take the form of fossils, sediment layers, tree rings, coral, and ice cores. These proxies contain evidence of past environments. For example, marine fossils and ocean seafloor sediment preserved in rock layers from around 80 million years ago (the Cretaceous Period) indicate that North America was mostly covered in water. The high sea levels were due to a much warmer climate when all of the polar ice sheets had melted. We also find fossil vegetation and pollen records indicating that forests covered the polar regions during this same time period. The existence of multiple types of proxy data from different locations, often from overlapping time periods, strengthens our understanding of past climates.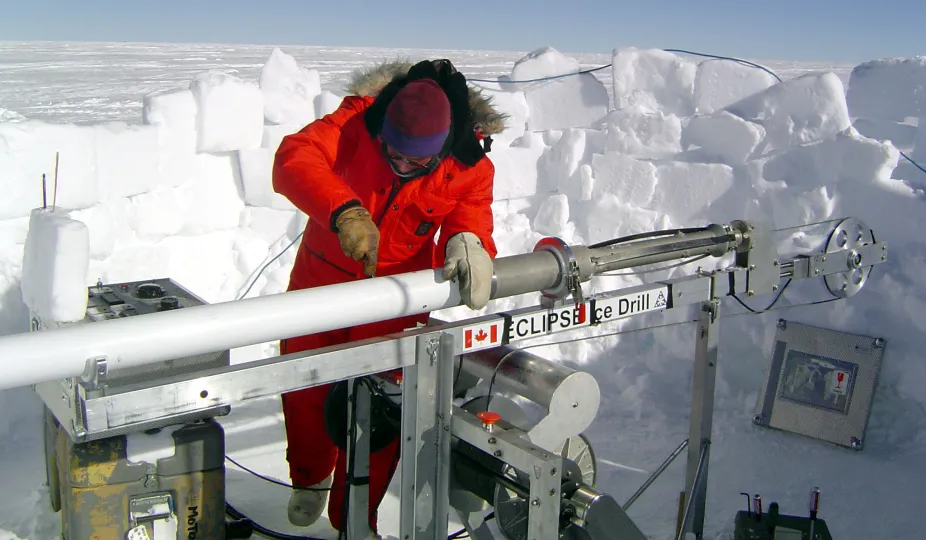 Using models to project future climate change
Scientists use models of the Earth to figure out how climate will likely change in the future. These models, which are simulations of Earth, include equations that describe everything from how the winds blow to how sea ice reflects sunlight and how forests take up carbon dioxide. In-depth knowledge of how each part of the Earth functions is needed to write the equations that represent each part within the model. Understanding climate change in both the present and the past helps to create computational models that can predict how the climate system might change in the future.
While scientists work hard to ensure that climate models are as accurate as possible, the models are unable to predict exactly how the climate will change in the future because some things are unknown, namely how much humans will change (or not change) behaviors that contribute to climate warming. Scientists run the models with different scenarios to account for a range of possibilities. For example, running the models to show how the climate will respond if we reduce fossil fuel emissions by different amounts can help us prepare for the many impacts that a changing climate has on the Earth.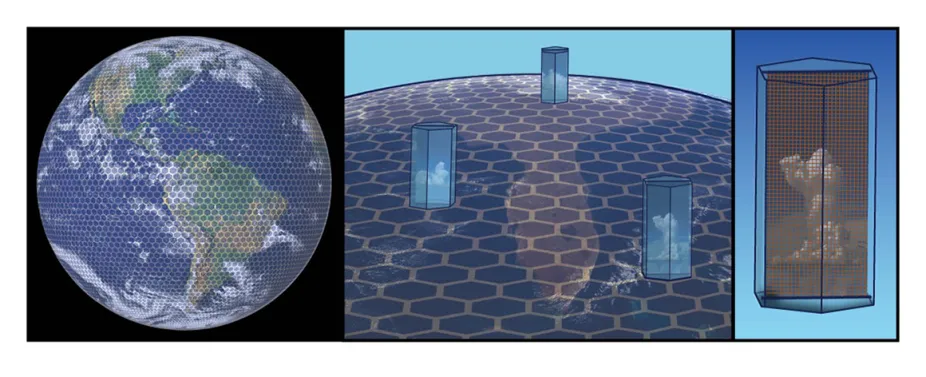 Studying the impacts of climate change
From monitoring changes in tropical coral reefs to changes in glacial ice, keeping track of how climate change is affecting the planet is important for adapting to the future. Scientists who monitor the environment report stronger and more frequent storms, changing weather patterns, a longer growing season in some locations, and changes in the distribution of plants and migratory animals. Monitoring how climate change is affecting our world can help identify new threats to human health as the ranges of insect-borne diseases change and as drought-prone regions expand.
Many different areas of research, from meteorology to oceanography, epidemiology to agriculture, and even fields such as sociology and economics, have a role to play in terms of researching both how the climate is changing and the impacts of climate change.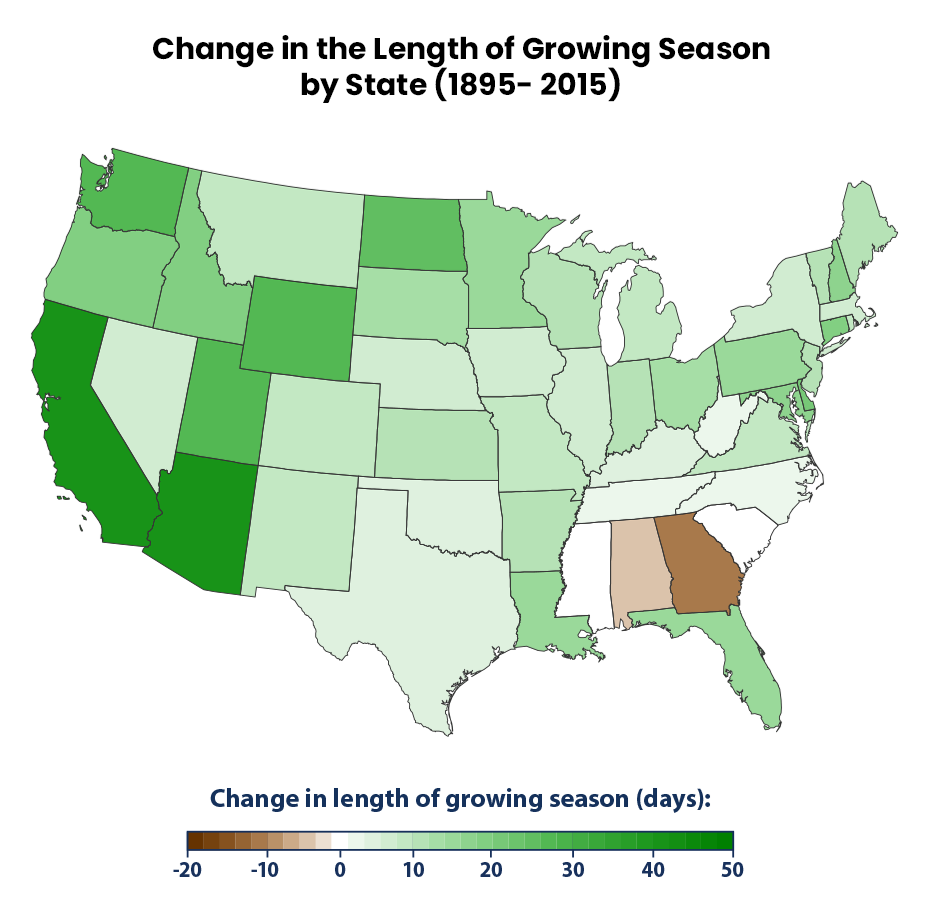 The average length of the growing season in the lower 48 states has increased by almost two weeks since the late 1800s, a result of the changing climate. Researchers study how this change in the growing season impacts humans and the Earth. Credit: EPA
© 2021 UCAR