Winter Weather: A Snowflake Story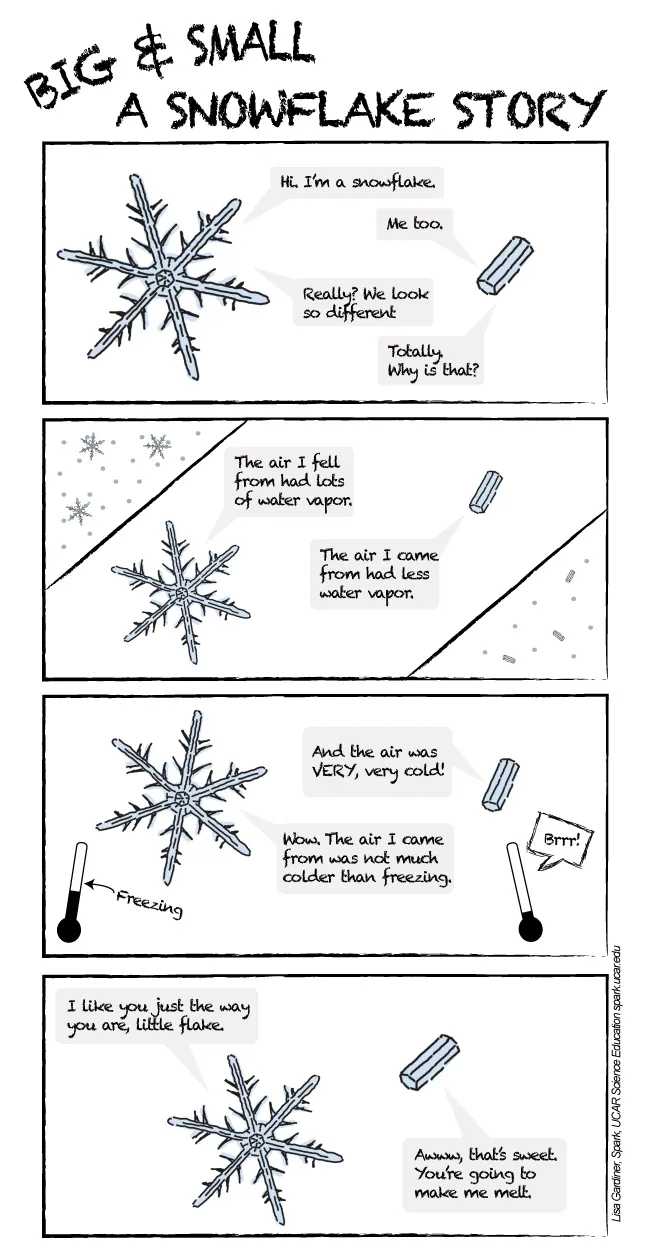 Snowflakes come in all shapes and sizes, depending on the temperature of and amount of water vapor in the air. Collect snowflakes as they fall on a sheet of dark paper and take a look at their shapes. Peruse the Snow Crystals online gallery to find beautiful, magnified photographs of snowflakes. 
For more ideas about how to explore snow, visit the Winter Weather Teaching Box.