Art-Science Galleries

What does the blend of art and science look like? See how different artists use various media to communicate science in unique and creative ways in our Art-Science Galleries.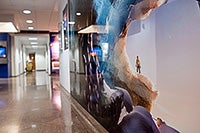 Explore ice cave photography by Kerry Koepping and the Arctic Arts Project with To See Things Differently: A Photographic Exhibit Revealing Change in the Arctic (located on the First Floor Art-Science Gallery).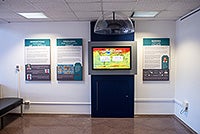 Before heading out to the Walter Orr Roberts Weather Trail, listen to climate data interpreted through musical instruments to hear the sound of climate change with the Sounding Climate touchscreen (located on the Second Floor Art-Science Gallery).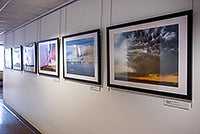 Photographs by UCAR, NCAR, and UCP staff that highlight atmospheric phenomena - including storms, sunsets, rainbows, and more - can be seen in the Second Floor Art-Science Gallery.