Weather Gallery

Have you ever wondered what it would be like to touch a cloud? Or how wind can change the Earth's landscape? In the Weather Gallery, you can find the answers to these questions and more!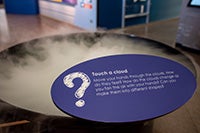 Find out what a cloud feels like while learning about the ingredients that make the weather we experience.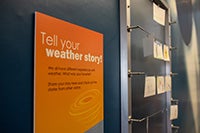 Share your weather story and read how others have experienced weather in Boulder, Colorado and beyond!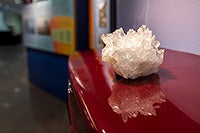 Touch a replica of one of the largest hailstones ever recorded while reading about the damage that severe weather can do.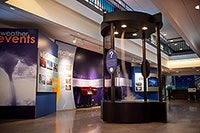 Wait and watch as a tornado forms indoors! Then reach out to touch it and see if it maintains its shape.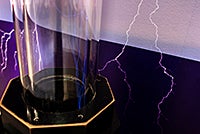 Make your own lightning bolt and watch how it behaves with our Lightning Tube!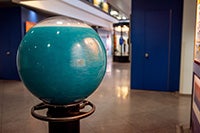 See how air flows like a liquid around the Earth by turning the Turbulent Orb and watching the swirling patterns that result.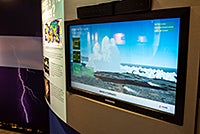 Use the touchscreens found throughout the exhibit to learn more about weather, explore photos and videos, play weather-related games and create your own storms with interactive simulations.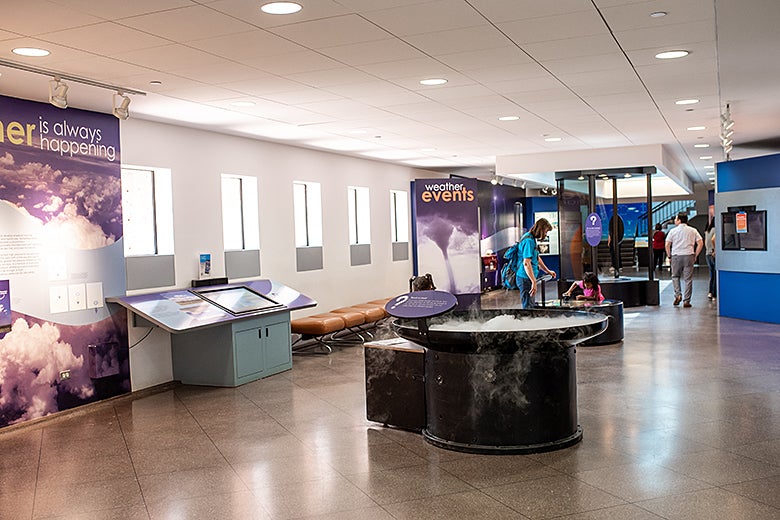 Before you visit, don't forget to download the NCAR Visitor Center Tour App.